dryer Vent Cleaning by certified experts
Dryer exhaust vents should be inspected and cleaned at least once a year depending on the size of the household and dryer usage. Lint that builds up over time not only affects the operation of your dryer but it can also pose as a fire hazard.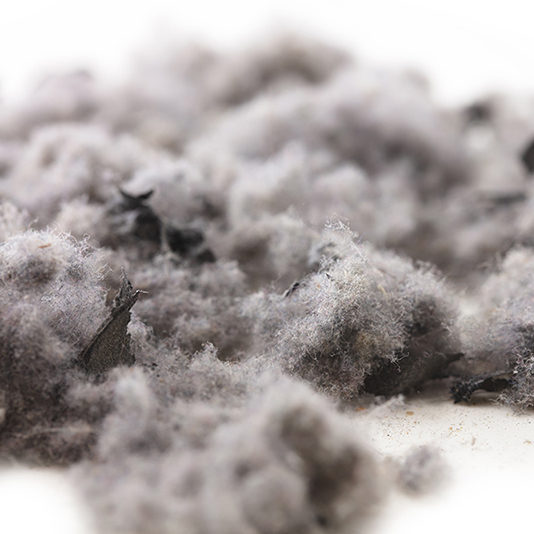 How do I know if my dryer vent needs to be cleaned near Magnolia?
You might need your dryer vents serviced if:
It takes longer than normal to dry your clothes
There is a burning odor coming from your dryer when in use
The dryer feels hot to the touch when in use
There is an excessive amount of lint every time you clean the lint basket
Debris build up is noticeable around the dryer hose
It has been over a year since your dryer vent has been inspected
What does a professional dryer vent inspection and cleaning include near Magnolia?
Here is a step by step of what to expect a professional service to provide:
The dryer vent opening is thoroughly inspected, from the inside to the outside where the vent exists the home. If dirt, animal waste or other debris are present around the exit vent opening, they are removed.
A rotational brush is then inserted into the dryer vent opening and ran completely through the vent to pull out dust, lint, dirt, and whatever else might have snuck its way past your lint trap (say hello to those two Lego pieces your kid lost a year ago).
The area behind the dryer is cleaned (how does it get so dirty back there!?)
The dryer lint trap and drum are thoroughly cleaned. 
What are the benefits of regular dryer vent cleanings near Magnolia?
Saves money on energy bills: your dryer doesn't have to work as hard to do its job when it is clean which allows it to run at peak efficiency and lowers the amount of energy it has to consume to get the job done, resulting in lower energy bills!
Extends the life of your dryer: a clean dryer vent means the dryer is less likely to get overheated while drying your clothes, which helps to prevent untimely breakdowns.
Reduces the risk of a house fire: Lint that builds up over time is highly flammable and when your machine is overheating due to a clogged vent the risk for a fire increases significantly. 
Can I clean my dryer vent myself near Magnolia?
Of course! Your local hardware store can provide you with the tools you need to thoroughly clean your dryer vent. But – if the hassle and the mess is something you don't want to deal with, call a professional like Country Air to come help you out. We offer free quotes and competitive pricing for dryer vent cleaning. Call us today at 281-356-8564.
How frequently should your home's dryer vent be cleaned?
Your parents probably taught you to clean the lint trap after every load – and they were right! Be sure to pull out all visible lint before you dry a new load and vacuum out any hard-to-reach areas. As far as cleaning the dryer vent, we recommend once per year or more often if:
Our Certified Dryer Vent Cleaning Technicians
are held to the highest of industry standards. In addition to the minimum requirements listed below to become a technician at Country Air, our techs complete multiple hours of continuing education annually through nationally recognized industry training programs and are thoroughly evaluated quarterly for their performances.
Minimum Technicians Requirements:
3-5 years minimum experience 

Pass a thorough background and drug test

Registered with the state of Texas as a Registered Technician

EPA Universal Certification

Great attitude with our customer's best interest in mind
You Can Rely On Country Air
All
Air Conditioners
Air Quality
Attic Insulation
Community
Dryer Vents
Ductwork
Energy Efficiency
Furnaces
General HVAC
Installations
Maintenance
Repairs
Uncategorized
There are several reputable, honest HVAC (heating, ventilation, air conditioning) companies in and around the Houston area. When you're seeking a heating and cooling company ...