Ever go outside and your glasses instantly fog over, and your hair frizzes up? Pretty much every day if you live in
Houston
, right? Our high levels of humidity not only affect our good hair days, but our homes as well.
How Houston humidity affects your home.
Ideally, your home's humidity levels should be between 30-50 percent. When your home's humidity levels are higher than normal for prolonged periods of time, mold and mildew could settle in and cause health risks. Too little humidity can dry your skin out and even cause problems sleeping.
Signs the humidity is out of control in your home.
High Humidity
Consistently foggy windows
Wet stains on your ceiling or walls
Smelling a musty smell or seeing mold or mildew
Paint peeling or wallpaper bubbling
Frizzier hair indoors
People with Asthma might have a harder time breathing
A presence of more pests like cockroaches or termites
Low Humidity
Itchy, dry skin
Damage to wood furniture and other porous materials throughout the home
Static electricity
More susceptibility to illness from germs and viruses
Poor sleep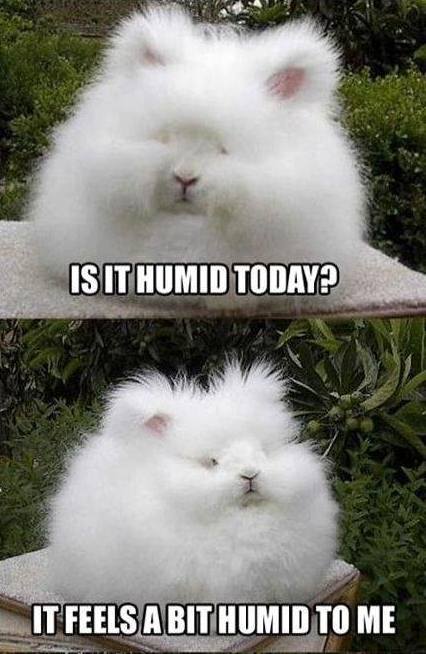 How to read the humidity level in your home.
The easiest ways to determine your home's humidity level is to look at your thermostat. If you have a smart thermostat, it will read your humidity levels for you. If you don't have a smart thermostat, consider upgrading to one with dehumidification capabilities.
How to fix the humidity level in your home.
Use a room-sized dehumidifier. If you have a specific room in your home that is more humid than others, a room-sized dehumidifier can do the trick. 
Use a whole-home humidifier. This can be incorporated into your existing HVAC system, and will automatically adjust the moisture in your house based on preset controls so you don't have to play any guessing games.
Make sure your home is properly sealed and insulated. Broken seals on windows and doors can lead to outside air leaking in which causes an imbalance in indoor humidity. Having a properly insulated attic can also help reduce wacky humidity levels and improve your home's energy efficiency.
Improve your home's ventilation. Ventilation fans installed in your home's kitchen and bathrooms where typically higher moister levels reside can help control humidity levels.
Call the experts. If you are having trouble balancing the humidity in your home or identifying the source of your humidity problems, give your local HVAC professional a call. Country Air is here to help solve your home comfort needs. Let us know how we can help at 281-356-8564.